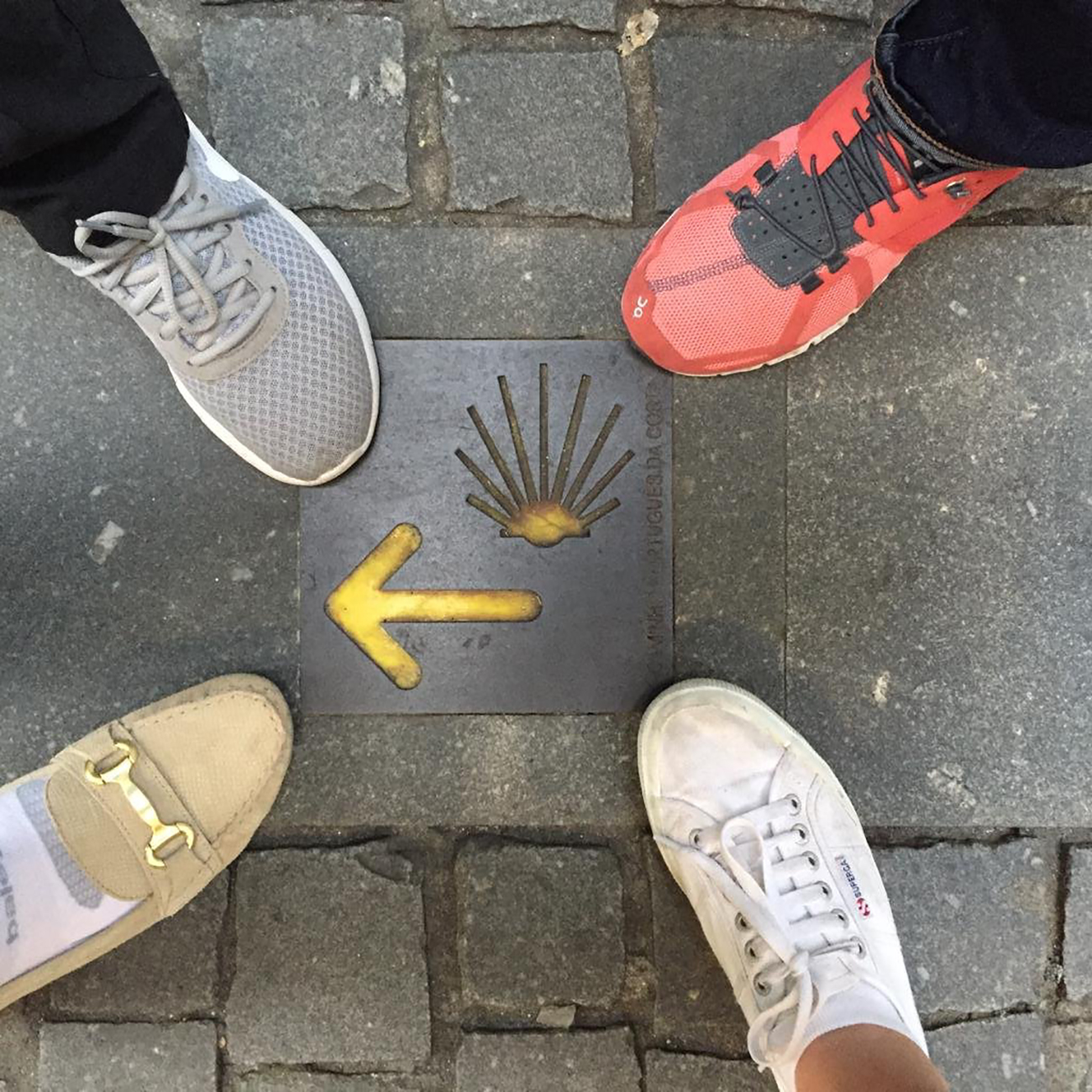 I had a wonderful trip to Portugal – enjoying the Portuguese coast on yet another Camino de Santiago adventure.  After walking a total of 45 miles over three days, I was surprisingly well-rested and refreshed (discounting the jetlag) upon returning home.  It goes to show you what a few days of singular focus can do for your well-being and perspective.
This year's trip was very different than our inaugural trip in 2018.  We were walking along the coast, in 70+ degree sunny weather, and doing the Camino in reverse!  This meant we were walking in the opposite direction of most of the other travelers.  Well-meaning passers-by stopped and tried to redirect us, but we knew where we were headed.  Well, we knew our daily destination, but the route to get there was anything but certain. Because we were walking "backwards", we expended a ton of mental energy on extrapolating our next turn based on the existing signage that was directing us forward.
As I reflected on the experience, there were some great insights relative to entrepreneurship:
Don't let others tell you that you're headed in the wrong direction when you know your end goal.
Follow the signs, but know that you will encounter uncharted territory, and you will have to trust your instincts.
Adjust to the terrain  – there were hills, highways, forest trails, blazing sun, and blustery winds.  We dressed in layers, carried hats, sunscreen, and walking sticks.  In business, you never know what's going to happen, you have to embrace the unknown and forge ahead. Be prepared or prepared to figure it out!
Look for mentors who have been where you want to go.  At least a few times a day, we would stop a traveler who had just walked the path that we were heading toward to get a sense of the terrain – flat or hilly, populated or desolate, good or poor food options.  Although there's no substitute for personal experience, these snippets of information helped us prepare for the next stage of our journey.
Overall, a great time and looking forward to the next Camino adventure in
2020!