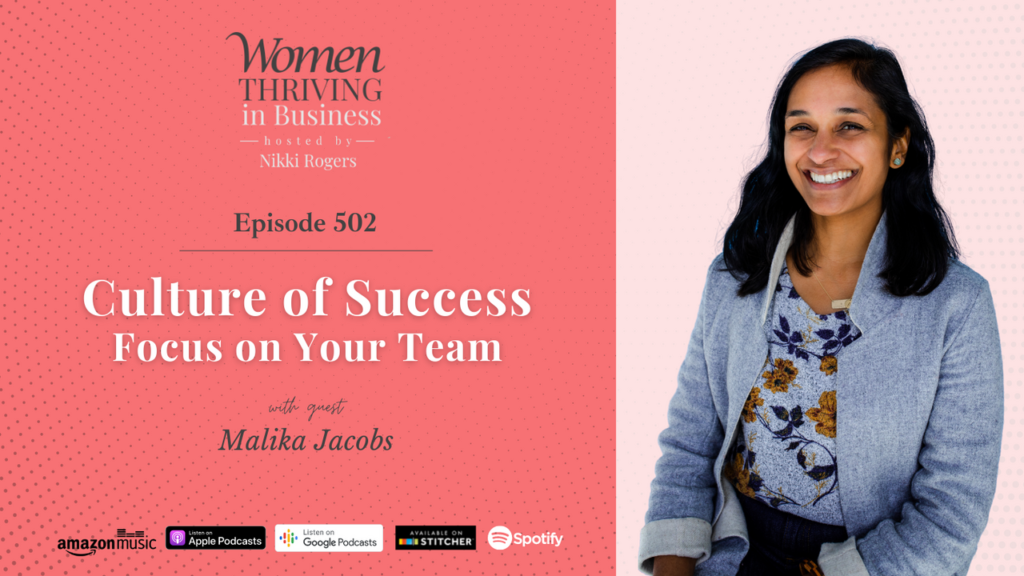 A company's success is often in the hands of its leader. And to be a successful and effective one, you must first learn to value your team, their skills, and opinions.
There are different types of leaders and employees but for sure, each one of them has the same goal: To succeed. Despite the fact that leaders must learn how to lead, leading from behind can also be a great strategy to gain the trust of your employees and allow them to bloom on their own as individuals. By learning to embrace change, you can welcome growth.
Having teamwork allows the company to build trust, enhance relationships, improve morale, foster creativity in the workplace – yes even virtually!
In this episode, we are joined by Malika Jacobs, founder, and CEO of Kingmakers, a company that offers virtual, board game-centered experiences through their Team and Enterprise Solutions. Malika shares with us the story of how Kingmakers started, the vision of the company, the challenges they faced, and how they were able to adapt and evolve during the pandemic.
Malika discusses the importance of building a team that supports a vibrant and supportive company culture, her W.A.T.E.R. framework for employee engagement, and so much more.
Other Resources Mentioned:
Thriving Points:
Your people are your biggest cost but they're also your biggest investment. – Malika Jacobs
You can't build that company culture overnight. Like that's not going to be there when the whole world shifts and you have to figure it out. – Malika Jacobs
Different companies have different cultures and that is fine. And hopefully, you attract the people that best resonate with your company culture. – Malika Jacobs
As leaders, every moment counts, and it's not the big grand gestures, it's really how do you act day by day, moment by moment and that builds trust. – Nikki Rogers
You might not have a megaphone, but you do have a platform. – Nikki Rogers
Often businesses don't give themselves the advantage of hiring the best. – Nikki Rogers
Get to Know the Guest:
Malika Jacobs is the founder and CEO of Kingmakers which offers transformative team bonding experiences for business leaders who understand the value of investing in radical employee care.
Connect with Malika:
About the Show:
Women Thriving in Business features candid unscripted conversations with entrepreneurs, business experts, authors, and academics aimed at contributing to business success. This weekly show provides interviews with business leaders who have built, grown, and are thriving in business. Nikki A. Rogers, host of the show, also discusses achievements, lessons learned, and advice for aspiring business owners to develop the mindset, strategies, and connections necessary to thrive in business. Whether you are just starting or you have been in business for decades, WTiB offers inspiration, strategies, and resources to help you THRIVE in business.
Connect with Nikki: