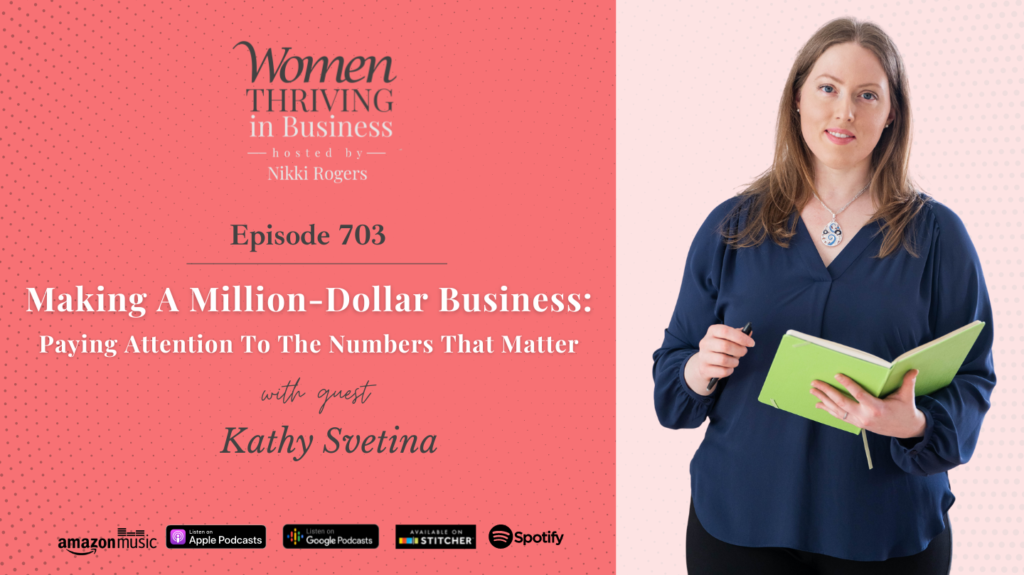 Entrepreneurs embark on every business venture with the intention of eventually growing a healthy and sustainable business. But the million-dollar question is, how do you get there?
Managing your finances is one of the most important aspects of a business. Many business owners avoid their finances and don't try to understand and manage the numbers. The management decisions you make regarding your business will determine its success or failure. Depending on those decisions, your business finances could either propel you forward or cause your business to collapse.
When you are financially savvy, you will have more control over your business. When you understand the meanings of various financial statements, including balance sheets and profit-and-loss statements, this will provide a crystal clear picture of the health of your finances, and give you the ability to make smarter decisions on growing your business. Having the right person to assist you with finances can help you overcome the challenges that you will inevitably face on your journey and realize the goals that you have set for the future of your business.
In this episode, we are joined by Kathy Svetina, Founder, and CEO of NewCastle Finance. She has 14 years of experience working in the finance industry. She was encouraged to start her own business after observing how small businesses handled their financial matters and how difficult it was for women-owned businesses to find the right financial advisor. Kathy helps women grow sustainable and profitable businesses by providing them with the same powerful financial insight that Fortune 500 companies use to their advantage.
Kathy shares with us the significance of establishing internal controls over our finances and how to know when to hire a fractional CFO. She also discusses advice for small business owners on how to generate a million dollars in revenue, as well as some lessons from Fortune 500 companies that female business owners can use in their own businesses.
Listen to Episode 703 to learn more!
Other Resources Mentioned:
Thriving Points:
If you have a lot of growth that you want to go and have in your business,  you have to plan for that and you have to plan for it appropriately. Otherwise, the business can really suffer. – Kathy Svetina
When you own your business, it's not just the things that you're good at. You also have to now start doing things that you're not good at. – Kathy Svetina
As I'm working with clients, I'm starting to understand more about the things that I love to do and things that I don't want to do.  – Kathy Svetina
What other people are doing in the business might not be appropriate for your specific business. – Kathy Svetina
Whatever you do in the business, whether it be how you treat your customers, how you treat your employees, or how you manage people. Everything will eventually end up in your numbers. – Kathy Svetina
You cannot have a fractional CFO, a good fractional CFO, in place if you do not have a bookkeeper and an accountant. – Kathy Svetina
Get to Know the Guest:
Kathy Svetina is the founder of NewCastle Finance, a company offering Fractional CFO services to women-owned small businesses. For nearly 14 years, she did senior-level financial planning and analysis for Fortune 500 companies. She saw firsthand how big companies use financial information to drive their companies forward.
She started NewCastle Finance because she wanted to offer that same powerful financial insight to women-owned businesses. Now, she helps business owners as a "Financial Puzzle Solver" to get clear on their numbers and their financial strategy so they feel confident they are making good decisions that will result in a thriving business.
Connect with Kathy:
About the Show:
Women Thriving in Business features candid unscripted conversations with entrepreneurs, business experts, authors, and academics aimed at contributing to business success. This weekly show provides interviews with business leaders who have built, grown, and are thriving in business. Nikki A. Rogers, host of the show, also discusses achievements, lessons learned, and advice for aspiring business owners to develop the mindset, strategies, and connections necessary to thrive in business. Whether you are just starting or you have been in business for decades, WTiB offers inspiration, strategies, and resources to help you THRIVE in business.
About the Host:
Nikki is a strategist and transformation coach who believes life is too short not to do what you love. She is passionate about helping entrepreneurs build sustainable companies and supports business leaders in developing the mindset, strategy, and connections to create thriving businesses and build legacy wealth.
Nikki is the CEO of The Bladen Group and an alumna of North Carolina A&T State University and UNC-Chapel Hill.
Connect with Nikki: