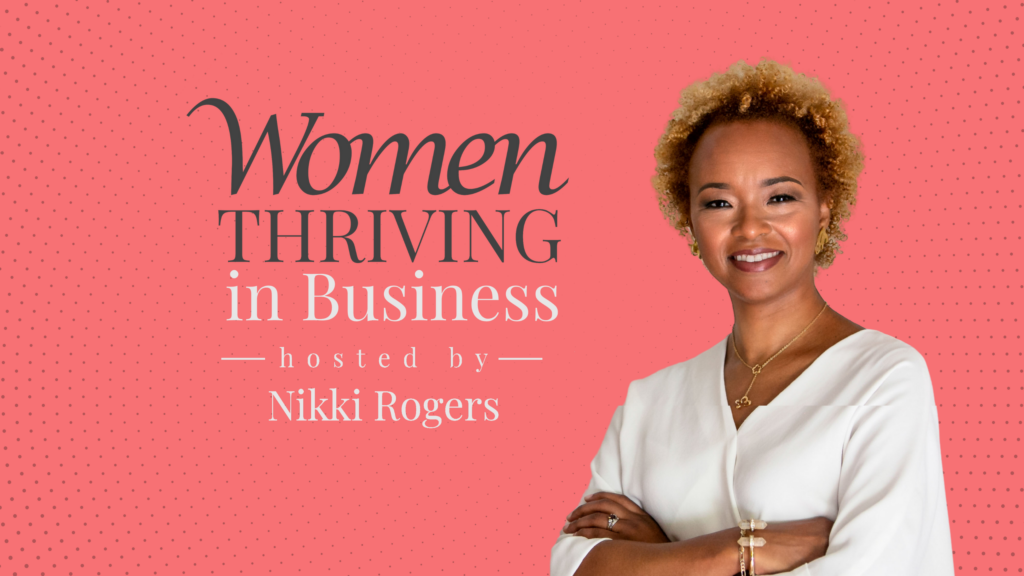 Anyone who's deeply committed to women's advancement in the workplace will definitely find this a great conversation. Whether you're a business leader, a diversity, equity, and inclusion professional, or an employee who is ready for a change in business culture, then listen up and listen good!
In this episode, Jackie Robinson, a reputable and highly respected success strategist, talks about the keys to an inclusive workplace, which includes accountability and engagement of women and allies in creating the culture that supports and nurtures women's success.
She shares why relationship building and collaboration are vital to cultivating workplace culture, and dives deep into the concepts of complete transparency and honesty to create more equal opportunities for women.
As an advocate of "taking that leap" in business and in life, Jackie's also shares her biggest
challenges and gave such strong advice on how women can indeed thrive in business.
Lead yourself
Leadership is more about "being" vs doing
Know when to change lanes
Know when to change gears
Don't be attached to things that no longer serve you
Thriving Points:
"There's always room for one more even in a crowded marketplace." – Jackie Robinson
"Relationships lead to collaboration, which are vital to success." –  Jackie Robinson
"Collaboration is the new competition." –  Jackie Robinson
Get To Know the Guest:
Jackie Robinson is the Founder and CEO (Chief Empowerment Officer) of SheBoss Unlimited, a leadership, professional development and empowerment organization for women.  SheBoss Unlimited serves career and goal-driven women who work in traditional 9-5 jobs and women entrepreneurs. The organization also serves women who aspire to excel in their current career or start their own businesses. Jackie is a reputable and highly respected success strategist, learning and development professional, workplace culture analyst, empowerment speaker, and author.
Her professional experience spans over 25 years of working in sectors of business that include education, healthcare, and law. Her expertise has landed her consulting opportunities working with non-profit and for-profit entities.  Over this time period she has dually served as a business consultant, providing services for new entrepreneurs, small businesses and non-profit organizations, and a success coach for clients seeking assistance with developing their professional brand, advancing in their careers, and leveraging their natural abilities for professional growth.  Her coaching is anchored on the concept of developing and implementing strategies that will help clients increase their level of "Success-Ability". This is why she has been dubbed, "The Success-Ability Coach".
She is a published author of the book Broken But Not Destroyed: Restoration is Possible, which was released in 2015. She was also featured in the March 2017 edition of Training Industry Magazine. Her article "Cultivating a Workplace Culture That Grows High-Potential Employees" was selected among many competitors for this edition.
Jackie is passionate about initiatives related to domestic violence, sexual assault/abuse, and women's advancement.
SheBoss Unlimited's mantra is, "If she's qualified to do it, get out of her way and let her do it.  She deserves an opportunity to do what she loves."