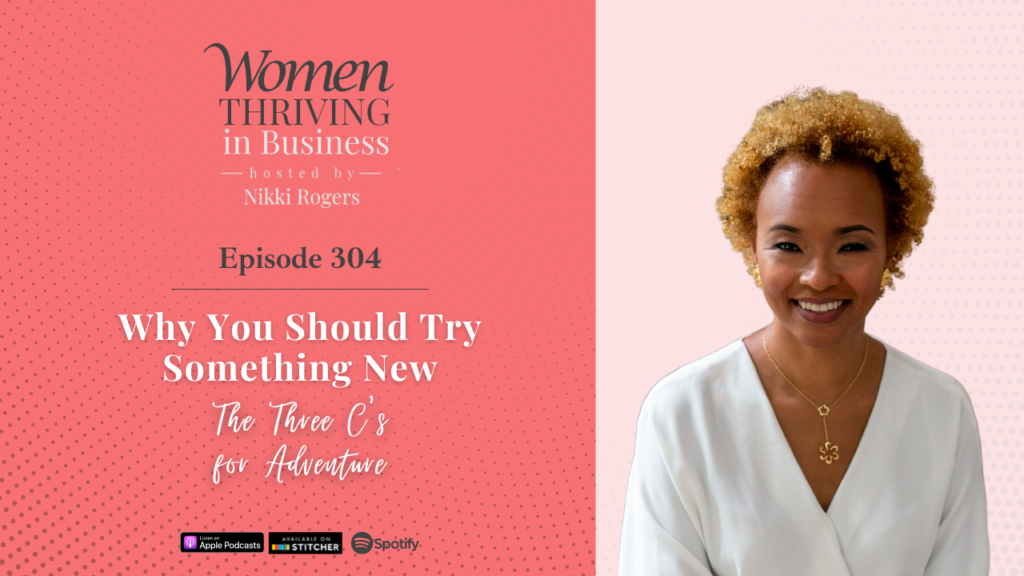 It's okay to be afraid, but when is fear not helpful anymore?
In life, there are things that we encounter that might be too scary or a bit overwhelming. We are often scared of change, and we doubt our strength to try something new to the point that we no longer give ourselves the chance to discover our potential to grow. The good thing is we CAN do something about our fear – we can face it and grow stronger through the process.
As we overcome our fears, we are getting stronger mentally, emotionally, and sometimes physically, as well. We learn to stand up (figuratively and literally) during the times that we fail, and we learn from the lessons life teaches us. In episode 304, Nikki shares her experiences with stand-up paddleboarding (SUP) and how she practices the three C's in her life.
Listen to how Nikki was able to embrace some really big moves in her business and in life using these three C's. Also, check out all our past episodes from seasons 1 and 2, the first three episodes of season 3 here.
Keep Thriving!
Thriving Points:
Sometimes you encounter delays as you are pursuing your goals and you just have to roll with the punches and be flexible.
A guide, coach, or mentor is vital to help you learn the lay of the land, develop good habits and learn the basics.
Courage is not about being fearless. It's about having fear, feeling that fear, and taking that leap anyway.
Life is about learning something new every day, even if it's a small thing, and actually putting it into practice.
About the Show:
Women Thriving in Business features candid unscripted conversations with entrepreneurs, business experts, authors, and academics aimed at contributing to business success. This weekly show provides interviews with business leaders who have built, grown, and are thriving in business. Nikki A. Rogers, host of the show, also discusses achievements, lessons learned, and advice for aspiring business owners to develop the mindset, strategies, and connections necessary to thrive in business. Whether you are just starting or you have been in business for decades, WTiB offers inspiration, strategies, and resources to help you THRIVE in business.
About the Host:
       Nikki is a strategist and transformation coach who believes life is too short not to do what you love. She is passionate about helping entrepreneurs build sustainable companies and supports business leaders in developing the mindset, strategy, and connections to create thriving businesses and build legacy wealth.
Nikki is the CEO of The Bladen Group and an alumna of North Carolina A&T State University and UNC-Chapel Hill.
Connect with Nikki:
Click HERE for the SHOW TRANSCRIPT.