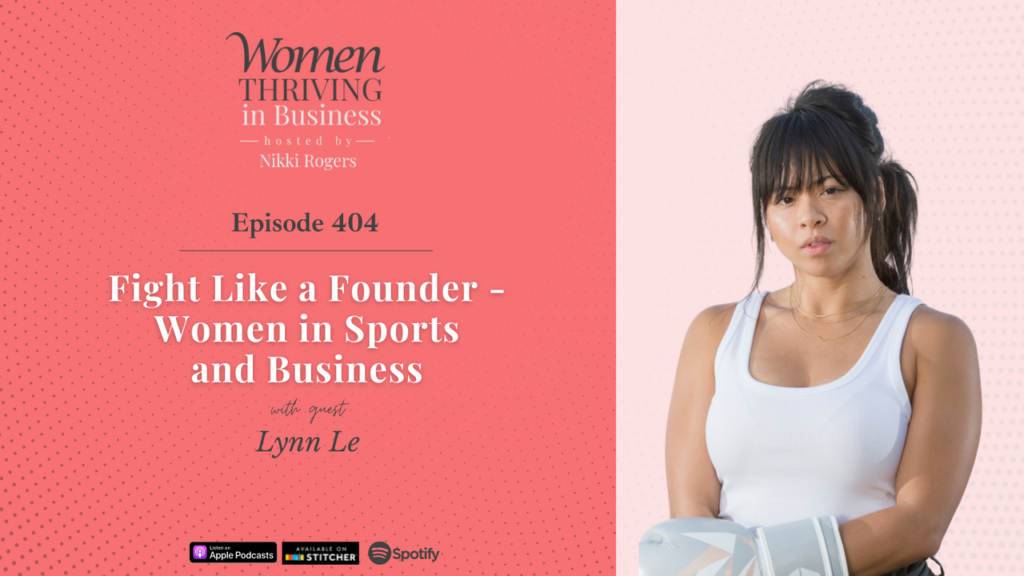 "Each time a woman stands up for herself, without knowing it possibly, without claiming it, she stands up for all women." 
— Maya Angelou
Businesses play a major role in our society and most entrepreneurs aspire to make a positive social impact in the world through the products or services they offer. Your business can create opportunities and provide benefits to your clients that help unlock their potential and turn their dreams into reality.
Whether the focus is on empowering your clients to take on physical challenges or challenging the social status quo, there is power in your story and in the products and services you provide.
In this episode, Lynn Le and I had a great time talking about everything from building a business and raising capital to pushing against societal expectations of women, people of color, and first-generation Americans. At the time of our interview, Afghanistan and increasing violence against the Asian American community were hot topics, and Lynn shared how those two issues impacted her as a woman of Vietnamese heritage. It was amazing to learn even more about how identity shapes experiences in sport and in business and how those worlds intersect via Society Nine. Lynn talked about throwing her first punch in Krav Maga being a "spiritual awakening" that eventually led to the creation of Society Nine so that women did not have to compromise when practicing martial arts.
Learn how you can create a positive social impact as an entrepreneur in this episode with Lynn Le, a kickboxing instructor and the founder of Society Nine. Having made Forbes' list of 30 Under 30 – Retail & E-commerce in 2018, Lynn started her business at a young age and still maintains the passion for social change and drive to succeed to this day. She shares valuable advice to entrepreneurs on how to practice empathy and manage the mental load of entrepreneurship while problem-solving the everyday challenges that come your way.
Be inspired as she shares her journey from martial arts instructor to CEO in a male-dominated industry, where she focuses on empathy and gratitude to lead Society Nine in "celebrating the fight in every woman."
Thriving Points: 
It's important to really think about the societal influence and implications of the work that we do. – Nikki Rogers
I knew how important it was to have the tools and what it could do to unlock an individual's potential -especially women in this context. – Lynn Le
Your job as the business owner is to extract that vision or that point of view of how this can keep going on and permeate that through the DNA of your customer. – Lynn Le
If you want to fundraise as an entrepreneur, you have to ask yourself, "What am I willing to trade for that money?". – Lynn Le
Other resources mentioned:
Get to Know the Guest:
Lynn Le is a Kickboxing Instructor and the founder and CEO of Society Nine. She empowers women and their fight through her business of providing a modern female sports brand that produces high-quality boxing gear and sportswear. Lynn has been featured in Forbes' list of 30 Under 30 – Retail & Ecommerce for 2018 and Glamour Magazine.
Connect with Lynn:
Click HERE for the SHOW TRANSCRIPT.