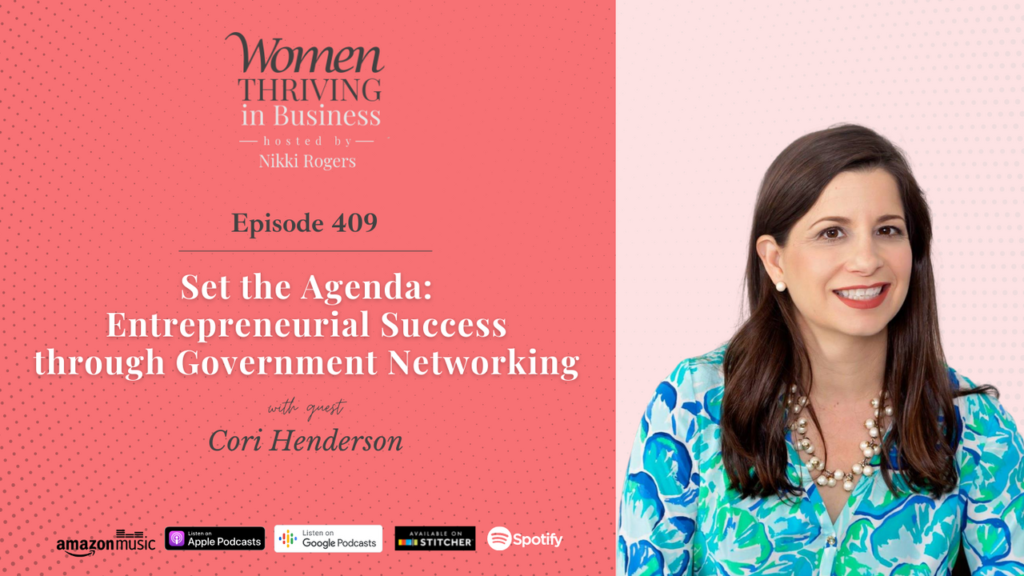 "Networking is an investment in your business. It takes time and when done correctly can yield great results for years to come." 
– Diane Helbig
There's a misconception that the people who stand as our leaders aren't considerate and supportive of the entrepreneurial community. Yet in reality, local governments understand that it's essential for small businesses and government agencies to work together since businesses are the backbone of a community. They provide what the people need, whether in a form of service or a tangible product.
Networking and building key relationships with the elected officials of your community are important to business success. . Yes, meeting new people may be scary, and it may be twice as intimidating if they're in elected office. Or maybe it's the perception of a bureaucratic system and having to jump over so many hoops that are keeping you from inquiring and reaching out. Remember – life is all about building relationships and connections that can benefit not only your business but your community as well.
In this week's episode, I am joined by Cori Henderson, a government relations expert and the host of the Policy Influencer Playbook Podcast. She talks about the essence of networking with your local government leaders as an entrepreneur and the common misconceptions people may have about working with or reaching out to government agencies.
She discusses her A.C.T. framework as an easy-to-implement guide to engaging with government officials that serve your community. Listen in to learn more!
Other resources mentioned:
Thriving Points:
Start by having a goal, know what your goal is and be knowledgeable about it. — Cori Henderson
As a business owner, the conversations you have are the same conversations you have in government affairs. It's just a different topic and a different audience, but the skills are the same. — Cori Henderson
The advantage goes to the person who's willing to pick up the phone, make the call, and make an introduction. — Cori Henderson
Do the application and make the request. The worst they can say is a 'no' but oftentimes they say 'yes.' — Nikki Rogers
While you're doing all that relationship building, you have to take the initiative. Otherwise, you're not going to be in the running. — Nikki Rogers
Get to Know the Guest:
Cori Henderson is a government relations expert and the host of Policy Influencer Playbook Podcast. She and her guests talk about the best practices in telling your story, how to cultivate key relationships, and form government relationships that propel your agenda forward.
Connect with Cori:
Click HERE for the SHOW TRANSCRIPT.