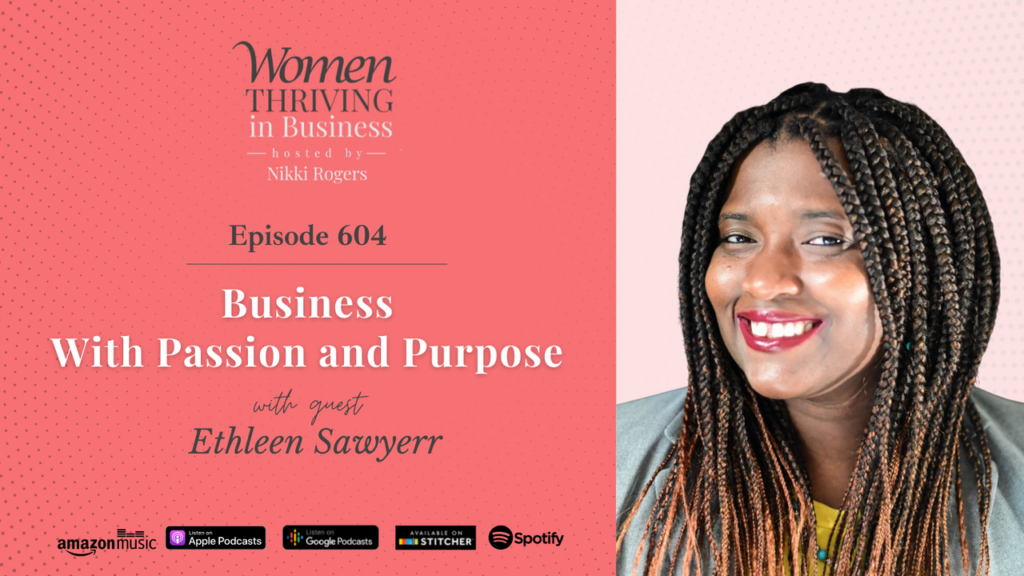 Being an entrepreneur involves a significant amount of perseverance and effort. Business ownership requires creativity, a growth mindset, and a commitment to continue offering the most advantageous solutions to your clients or customers. Thriving in business involves more than just running a company; it's a way of life.
Achieving success in business also requires motivation, commitment, and a solid support system that will encourage and support you in working hard toward your goals. Most successful entrepreneurs can point to someone who inspired them to follow their dream or passion.
In this episode, we are joined by Ethleen Sawyerr, founder of Speak Write Play. She has been teaching editing, reading, speaking, and writing skills to individuals and groups from all over the world for more than 10 years.
We discuss what inspired her to choose entrepreneurship, the importance of identifying your target market from the very beginning, and why you shouldn't be afraid to raise your rates. Ethleen also shares some of the biggest lessons she learned throughout her journey, as well as the things you should avoid when growing your business.
Entrepreneurs create their businesses in order to earn a living, but being able to help others and give something meaningful back to the community is what will really propel your business forward.
Listen to Episode 604 to learn more!
Other Resources Mentioned:
Thriving Points:
It's important that you really do have your target client or customer in mind because then that really takes out a lot of wasted energy from trying to sell to everybody. -Ethleen Sawyerr
I had to really remind myself like, Yes, I enjoy doing this. I love teaching. I love helping people progress in life.  But it's a business. -Ethleen Sawyerr
My desire will always be to work with people who find themselves in countries that are not their homes. -Ethleen Sawyerr
Entrepreneurship is sexy. It sounds great, but a lot of people don't understand how much hard work goes into it. -Nikki Rogers
Get to Know the Guest:
Ethleen Sawyerr is an entrepreneur, author, sought-after editor, and lover of languages. As the founder of Speak Write Play, a company that provides English language services to individuals and small businesses, Ethleen has worked with clients from all around the world. Through teaching writing and editing skills to students and professionals, Ethleen has helped entrepreneurs and independent authors effectively share their stories domestically and internationally.
Connect with Ethleen:
About the Show:
Women Thriving in Business features candid unscripted conversations with entrepreneurs, business experts, authors, and academics aimed at contributing to business success. This weekly show provides interviews with business leaders who have built, grown, and are thriving in business. Nikki A. Rogers, host of the show, also discusses achievements, lessons learned, and advice for aspiring business owners to develop the mindset, strategies, and connections necessary to thrive in business. Whether you are just starting or you have been in business for decades, WTiB offers inspiration, strategies, and resources to help you THRIVE in business.
About the Host:
Nikki is a strategist and transformation coach who believes life is too short not to do what you love. She is passionate about helping entrepreneurs build sustainable companies and supports business leaders in developing the mindset, strategy, and connections to create thriving businesses and build legacy wealth.
Nikki is the CEO of The Bladen Group and an alumna of North Carolina A&T State University and UNC-Chapel Hill.
Connect with Nikki: