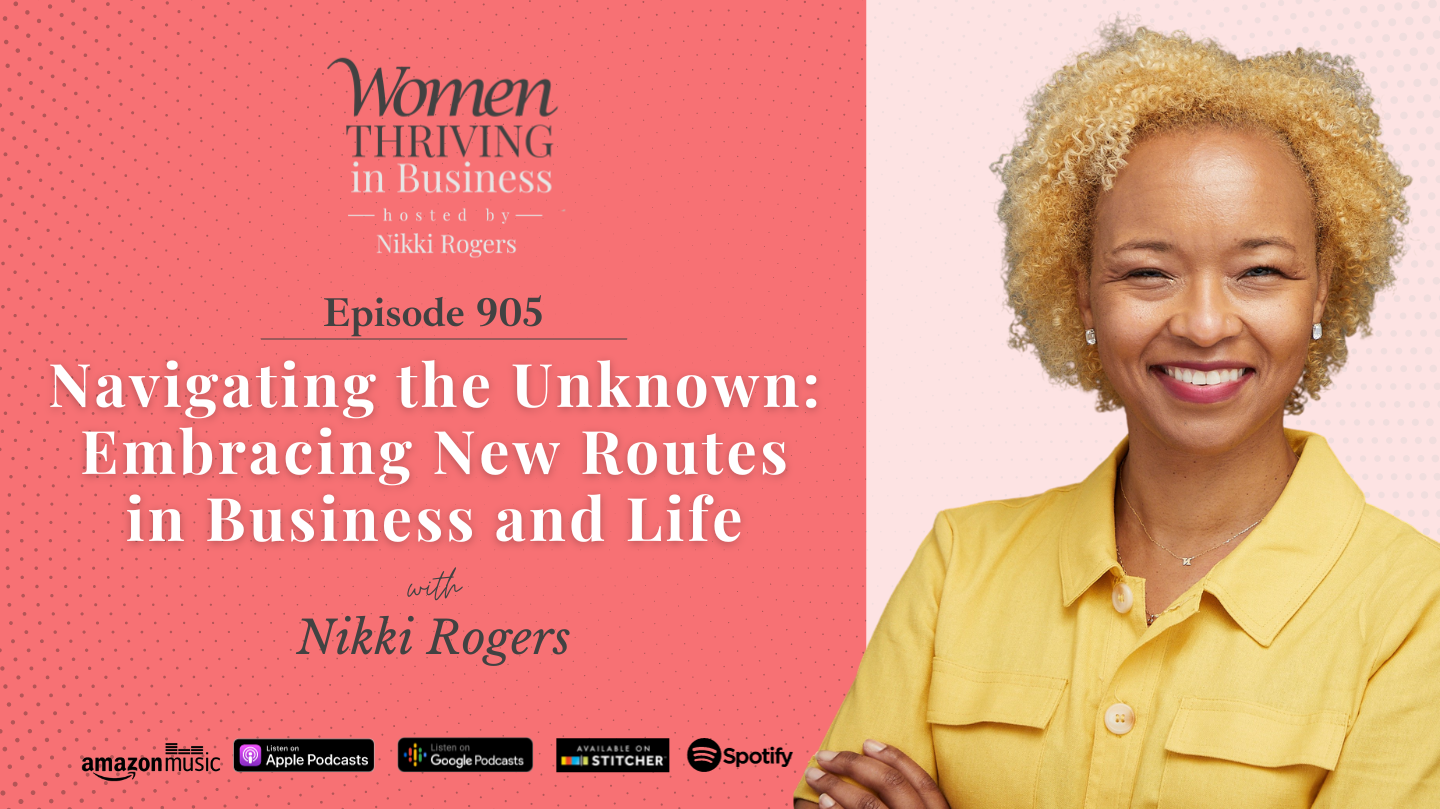 A different result requires a different approach.
Aspirations of growth often require a change in methodology in order to achieve new goals. But the mere thought of change scares us. Even when others are willing to give advice or share their experiences, we often cling to the familiar.  Our old ways can serve as a comfort blanket.
While it can be uncomfortable to be in a new environment or unfamiliar situation, I want to remind you:
"Don't automatically discount that new way just because it's new or unfamiliar to you."
Trust the wisdom of those who've walked the path before. Their guidance can help you avoid pitfalls and find shortcuts, ultimately leading you to your destination quicker.
In this episode, I encourage you to ask three important questions to exercise your power of choice effectively:
What guidance have you been overlooking or ignoring?

What would your life or business look like if you followed that advice?

What's getting in your way and causing resistance to taking that advice?
Be open to exploring new routes and suggestions from other people as it may lead you to bigger and better opportunities. There is more than one way to get to your destination. Some are shortcuts, some have barriers or challenges along the way, and some are longer but provide a better vantage point. 
A rich experience is awaiting you if you follow guidance provided by those who have been where you want to go.  You never know which new path will help you thrive even more in life and business!
Thriving Points:
When you ignore the advice of those who are around you or the guidance that you've been given, you may still get to your goal but it's going to take up more resources.

– Nikki Rogers

You always have the power to choose when there's an option for a new way.

– Nikki Rogers

Don't automatically discount that new way just because it's new or unfamiliar to you.

– Nikki Rogers

You may uncover or discover something that you never knew was there just because you're trying a new way.

– Nikki Rogers
About the Show:
Women Thriving in Business features candid unscripted conversations with entrepreneurs, business experts, authors, and academics aimed at contributing to business success. This weekly show provides interviews with business leaders who have built, grown, and are thriving in business. Nikki A. Rogers, host of the show, also discusses achievements, lessons learned, and advice for aspiring business owners to develop the mindset, strategies, and connections necessary to thrive in business. Whether you are just starting or you have been in business for decades, WTiB offers inspiration, strategies, and resources to help you THRIVE in business.
About the Host:
Nikki is a strategist and transformation coach who believes life is too short not to do what you love. She is passionate about helping entrepreneurs build sustainable companies and supports business leaders in developing the mindset, strategy, and connections to create thriving businesses and build legacy wealth.
Nikki is the CEO of The Bladen Group and an alumna of North Carolina A&T State University and UNC-Chapel Hill.
Connect with Nikki: