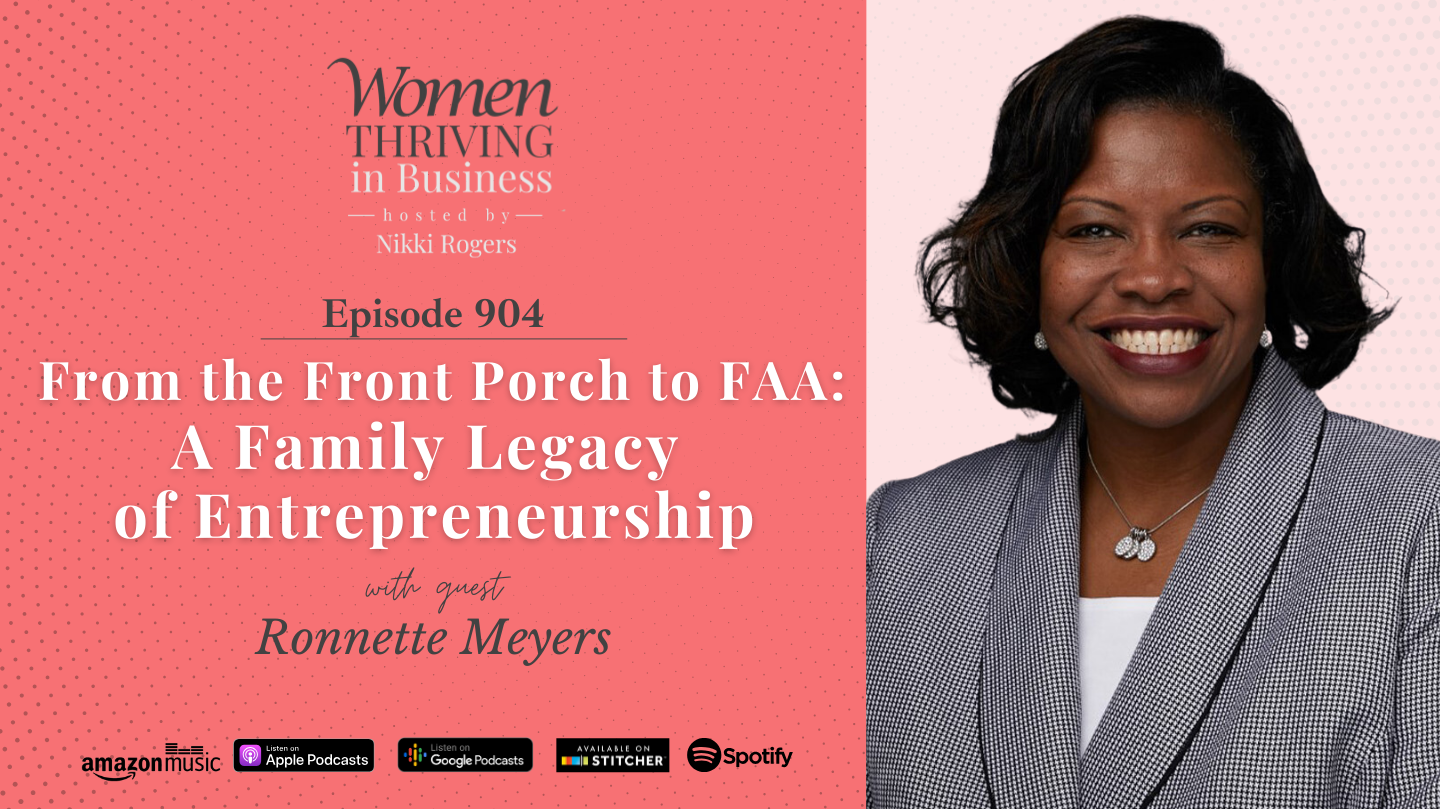 The beauty of the human experience lies in how its meaning evolves over time. For Ronnette Meyers, it all began with her grandmother's front porch beauty salon, where she learned the art of braiding as a young girl. This was her first taste of earning through her skill – the spark that ignited her entrepreneurial journey.
From these humble beginnings, Ronnette became a senior leader in the federal government, which eventually led to her joining her mother's government contracting firm. From there, she forged her own path, founding an IT consulting company, and continuing to blaze trails in govcon for over 13 years. Ronnette has leveraged her business acumen to guide her company in obtaining numerous certifications and flourishing year after year. She's building an empire that includes, govcon, real estate, hospitality, and performing arts.
Amidst her impressive accomplishments, Ronnette firmly believes in the power of relationships. She emphasizes the significance of trust and confidence in her partnerships, an essential factor in striking a harmonious balance between her professional and personal life.
Listen in to learn more about Ronnette's journey and how you can apply her insights to your own experiences.
Thriving Points:
Starting as a subcontractor allowed me to build past performance so that I could go after a prime opportunity.

– Ronnette Meyers

Partnerships are key to developing good partners who actually care about you and the services you bring. – Ronnette Meyers

You meet so many different people who are already in the business who may have more experience and you want to learn and partner with them on different opportunities.

– Ronnette Meyers

Being a subcontractor is a way to learn the business. Learn all the pieces and parts and not be the person on the hook for it.

– Ronnette Meyers

Pay attention to your subcontract agreement. Ask and clarify clauses you don't agree with.

– Ronnette Meyers

The key is socialization outside of business because you really have to know people and understand their values.

– Ronnette Meyers

And now, we are hotel investors. We invest in Broadway plays, apartments, and brand-new condo construction. Once you're at a certain playing field, you can actually support these different efforts.

– Ronnette Meyers
Get to Know the Guest:
Ronnette Meyers, President and CEO, has leveraged her extensive experience as a former federal employee and as a senior executive with a multi-million dollar, award-winning government contractor to create JLAN Solutions, a premiere provider of superior IT and management consulting services. Ronnette's reputation in the government contracting sector is unparalleled, and she is a sought-after partner for engagements of all types. Ronnette is laser-focused on providing superior service and peace of mind to government customers at all levels.
Ronnette is a graduate of the Goldman Sachs 10,000 Small Businesses program,  the Small Business Administration Emerging Leaders Program, and the Inner City Capital Connections program.
Connect with Ronnette Meyers:
About the Show:
Women Thriving in Business features candid unscripted conversations with entrepreneurs, business experts, authors, and academics aimed at contributing to business success. This weekly show provides interviews with business leaders who have built, grown, and are thriving in business. Nikki A. Rogers, host of the show, also discusses achievements, lessons learned, and advice for aspiring business owners to develop the mindset, strategies, and connections necessary to thrive in business. Whether you are just starting or you have been in business for decades, WTiB offers inspiration, strategies, and resources to help you THRIVE in business.
About the Host:
Nikki is a strategist and transformation coach who believes life is too short not to do what you love. She is passionate about helping entrepreneurs build sustainable companies and supports business leaders in developing the mindset, strategy, and connections to create thriving businesses and build legacy wealth.
Nikki is the CEO of The Bladen Group and an alumna of North Carolina A&T State University and UNC-Chapel Hill.
Connect with Nikki: