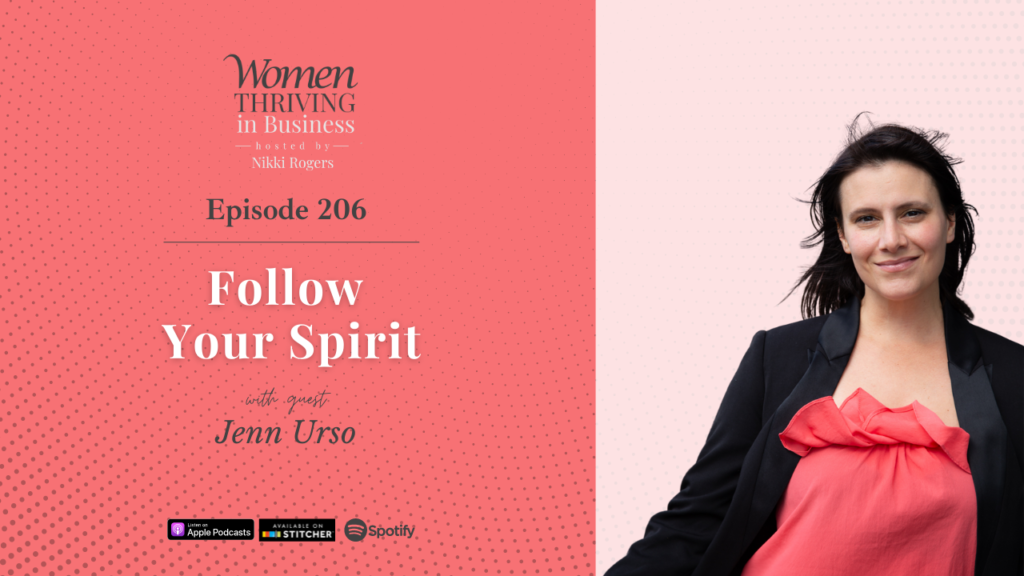 Entrepreneurship is not an entitlement, but a commitment. An entrepreneur's life is full of challenges that ultimately builds a strong foundation for a business that can shape society.
The entrepreneurial journey may bring many unforeseen and unexpected aspects, yet these will produce rich and powerful experiences that can help us fulfill our vision and achieve our maximum potential.
Jenn Urso, professional business coach and founder of Activate Within, joins us on this episode and shares how she followed her spirit and embarked on a six-month journey, which paved her way to entrepreneurship.
We talk about her transition from being an employee to a business owner, how she became clear on finding the right people to serve, and the impact of the pandemic on expanding her passion for organizational change, healing, and growth.

Thriving Points:
It's not easy when your mind is firmly planted in a place and your heart and your spirit want to take you away to another place.
The entrepreneurship journey is a long and big one, and it's always going to bring unforeseen aspects, but I think that it's so rich and it's so beautiful.
We all have to believe that there's enough for all of us to be safe, secure, and thriving in this world.
It's important to connect to the inner parts of yourself and allow yourself to feel all the emotions that come with it. Because once you're on an awakening journey, it just continues to unfold layer by layer, level by level, and that includes the journey through entrepreneurship.
When an organization wants to transform from the inside out, they're giving everyone permission to grow and bring their whole self to work.
As we move forward with a new lens of awareness and are really mindful about, how we're showing up as people, how we're showing up as leaders, how we're showing up as businesses in society, that there will be a reckoning, if you will, about what it means to have power.
Get to Know the Guest:
        Jenn Urso is a business coach and the founder of Activate Within, a coaching and consulting firm in Asheville, North Carolina. Activate Within Coaching & Consulting offers leadership coaching around what it means to be a professional in today's environment, with a lens of awareness and mindfulness. Jenn works with organizations, small through large, on reimagining the workplace of the future and on using awareness as the grounding agent for organizational change, healing, and growth.

Connect with Jenn:
Click HERE for the SHOW TRANSCRIPT.