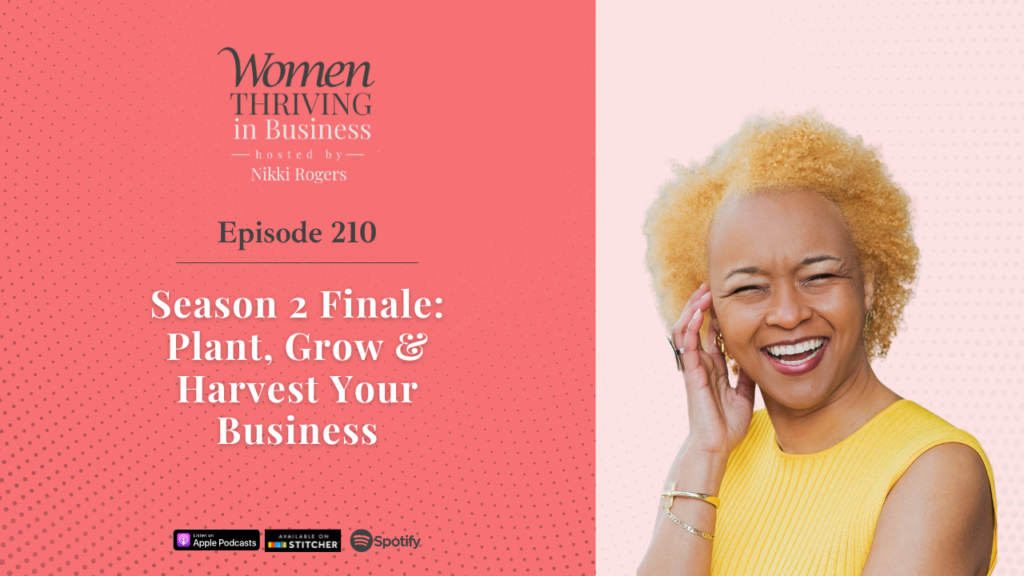 The entrepreneurial journey is a winding one and you sometimes arrive at a different destination or achieve a different result other than the one you planned when starting out. Business requires you to go through the learning process and experiment over and over again in order to overcome challenges, improve, and succeed.
This episode is the Season 2 finale and I wanted to share with you my experience in creating a homemade strawberry jam. This culinary project I took on this week has great relevance for us entrepreneurs and it taught me lessons in commitment, perseverance, and valuing process over results.
In the process of making jam, I realized that I was committed to achieving my vision despite not knowing exactly how it would happen. This adventure raised questions that are relevant to consider for business: What's in season for you? What life outcomes do you desire? What goals do you have for your business? Determine the answers to these questions, assemble your resources, decide on an approach, and you'll surely reap the sweet rewards.
Season 2 is a wrap! This has been an amazing season with wonderful guests and topics that are truly worth listening to. Please check out any missed episodes and we'll see you in Season 3! Until then, keep thriving!
Thriving Points:
Sometimes in business, you don't always get the yield that you hope for, but you learn in the process.
Identify what's in season for you right now, and take advantage of that.
Determine the ultimate outcome that you want to have and commit to the process.
About the Show:
         Women Thriving in Business features candid unscripted conversations with entrepreneurs, business experts, authors, and academics aimed at contributing to business success. This weekly show provides interviews with business leaders who have built, grown, and are thriving in business. Nikki A. Rogers, host of the show, also discusses achievements, lessons learned, and advice for aspiring business owners to develop the mindset, strategies, and connections necessary to thrive in business. Whether you are just starting or you have been in business for decades, WTiB offers inspiration, strategies, and resources to help you THRIVE in business.
About the Host:
        Nikki is a strategist and transformation coach who believes life is too short not to do what you love. She is passionate about helping entrepreneurs build sustainable companies and supports business leaders in developing the mindset, strategy, and connections to create thriving businesses and build legacy wealth.
Nikki is the CEO of The Bladen Group and an alumna of North Carolina A&T State University and UNC-Chapel Hill.
Connect with Nikki:
Click HERE for the SHOW TRANSCRIPT.