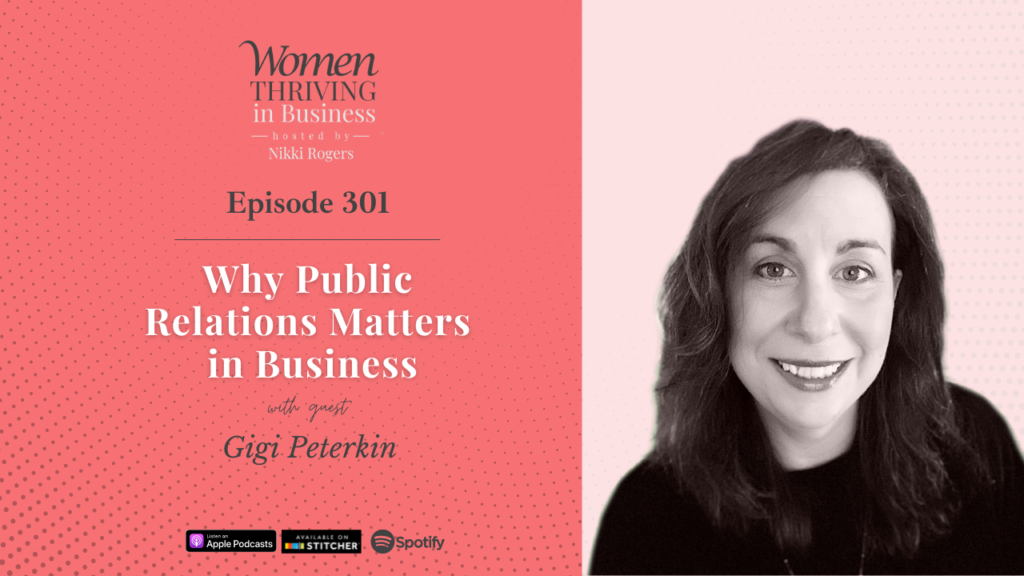 An effective marketing strategy is essential to staying competitive in the marketplace. In addition to focusing on sales and exposure, it's important to build trust between your brand and your customers. This is where public relations (PR) comes into play.
However, most people have a vague understanding of what public relations are and what it involves, as well as what benefits it provides to your business.
But how does it work? In business, PR is a tool that helps promote the brand's credibility and builds relationships between companies and customers.
If you are curious about PR and how it can help grow your business, this episode is definitely for you. For this first episode of Season 3, my guest is Gigi Peterkin, the owner and founder of Amplify PR, a public relations firm that supports traditionally underrepresented entrepreneurs sharing their stories and finding opportunities through strategic media exposure.
Join us as we talk about how public relations, marketing, sales differ and complement each other, and why PR is so important to thriving in business. Gigi also shares her journey from corporate PR to business coaching to entrepreneurship on her own terms.
Thriving Points:
My focus is representing these leaders who were really making huge contributions and a huge impact with their businesses and not being represented in the media and not having their stories told.
When you get more specific, you actually can be more effective.
Marketing to me is the conversation, sales is the invitation, and PR is the reputation.
It's all about networking and connections to help our clients really elevate and amplify their message and then manage their reputation.
The ROI with PR is not (directly) tied to sales, it's tied to the reputation that will eventually dot the line back to sales.
Get to Know the Guest:
        Gigi Peterkin is the owner of  AMPLIFY PR, a full-service boutique PR firm based in Philadelphia, PA that represents women entrepreneurs with stories of impact not being told in the media. She has built the business for 25+ years and counting, generating PR placements, building brand credibility, increasing trust, and helping entrepreneurs put more money in their pockets.
Gigi has worked in PR since her first job out of college, and since then she has been hooked. She's an ambivert/excitement junkie who can spot trends and connect the right people at the right time. With these skills, she leaped up the ladder to VP of her own group at a prestigious PR firm by the time she was 40. From crafting stories, creating strategies, and generating PR opportunities, these are the intersection of her life's work and her innate gifts & superpowers.
Connect with Gigi:
Click HERE for the SHOW TRANSCRIPT.