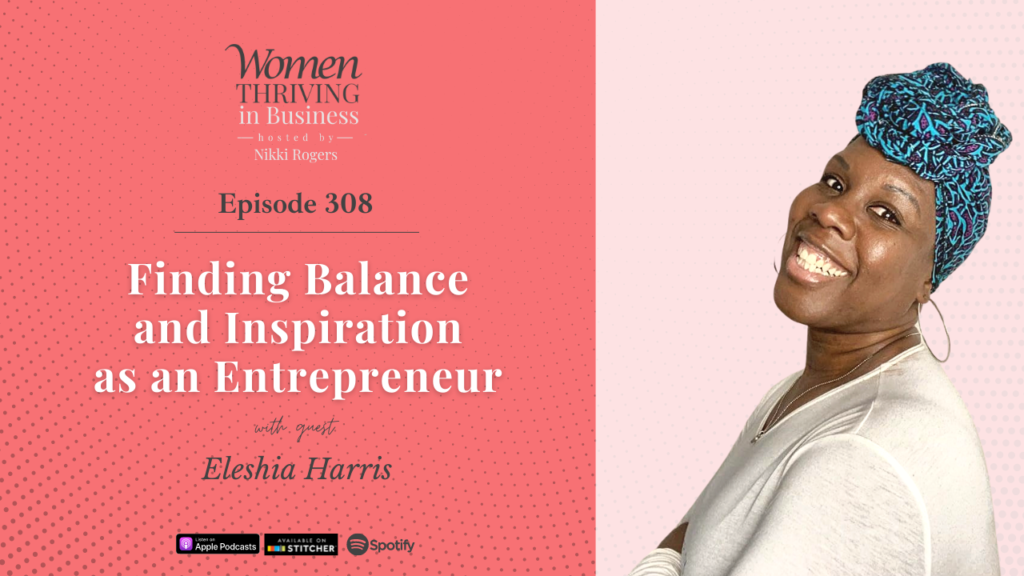 "Invest in yourself and that will invest in your business." – Eleshia Harris
Being an entrepreneur is a full-time commitment. As an entrepreneur, you can't expect everything to go smoothly all the time. In fact, there will be numerous challenges along the way.
Learning how to take care of your well-being, maintaining a healthy lifestyle, and being able to balance work and life can be your formula for success. Entrepreneurship is not for everyone because it takes vision, commitment, and strategy to differentiate yourself from the rest of the pack without alienating your authentic self.
In Episode 308, I am joined by my friend, coach, and project manager, Eleshia Harris. She is a holistic business growth strategist, wellness coach, and the founder of Eleshia Lifestyle. We talk about her journey as a contract employee, how a health crisis made her step out of her comfort zone, and how she combined her passion and her skills to create a successful business.
Entrepreneurial growth requires a dose of courage, sustained effort, and some friendly encouragement and support. Listen to this episode and be inspired by Eleshia's story of leaving her job to focus on the important things in life and learn why wellness is the first step toward thriving in business.
Thriving Points:
When you give a company your all and they take you for granted, it's time to either find a new job or actually, look at your own passions.
My miscarriage was my calling to stop me from taking that permanent role, look after myself,  have my baby girl, and build my own brand.
Start saving at least 5% or 10%, and work upwards so you'll have some kind of safety net and then also change your mindset about the job that you're doing.
Plan out so you'll have a strategy for your exit strategy.
There's no point in trying to build your business and your brand if you don't have the time to do it.
My mission is to make sure that I can help as many female business owners to recognize their potential, but also do it in a way that they look after their wellbeing.
Resources Mentioned:
Get to Know the Guest:
Eleshia Harris is a Holistic Business Growth Strategist and Wellness Coach who helps Female Business Owners get clear on their goals and desires and implement them without overwhelm and procrastination. She is also the founder of Eleshia Lifestyle and the podcast The Eleshia Show.
Connect with Eleshia:
Click HERE for the SHOW TRANSCRIPT.