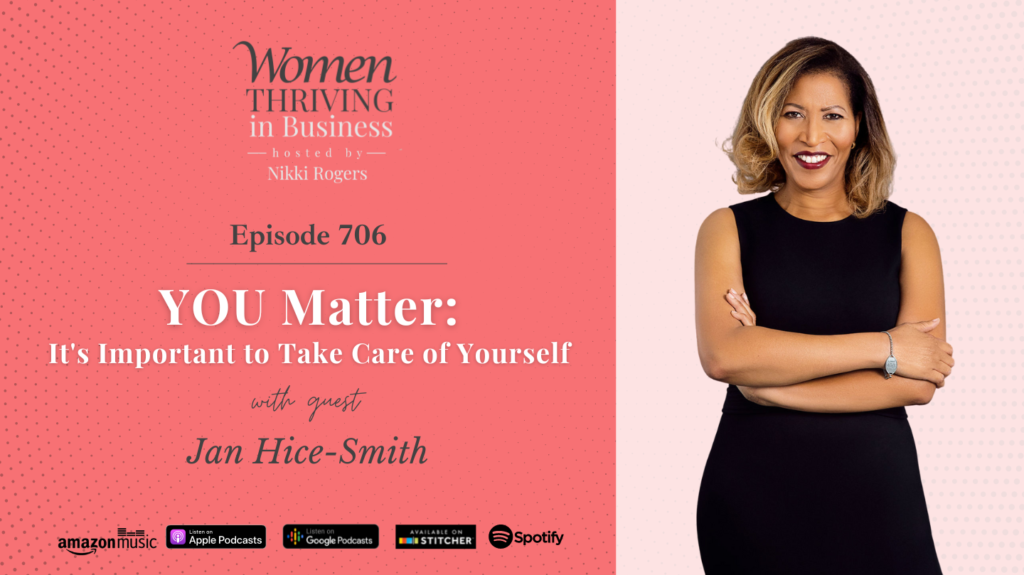 When was the last time you took a moment to reflect and say, "Let me put my own health and happiness first?" Self-care can seem like an impossible task for most entrepreneurs nowadays when there are so many responsibilities and to-dos on an ever-growing list. We always want to push things forward and manage all the details, and when you're extremely busy, self-care may be the last thing that comes to mind.
It's important to focus on taking care of yourself, as it has a big impact on your mental, emotional and physical health. We cannot run and grow a successful business if we feel stressed, anxious, or depressed, as it can only lead to burnout and fatigue. Self-care is not a luxury, but it mainly focuses on the introspective work of being able to understand what you are feeling, allowing yourself to experience it, and being aware of what your mind, heart, body, and spirit really need.
Making self-care a priority will help you feel better and support you in creating success in business and life!
The Thriver joining us this week is Jan Hice-Smith, Founder, and CEO of Heart's Joy Consulting, LLC, a boutique firm specializing in joy and well-being. She is also the author of the book Soul Work: Excerpts from My Journey. Jan connects deeply with employee groups and leads with empathy and compassion. She works with a variety of clients from small businesses to Fortune 500 companies.
Jan shares with us the significance of engaging in self-care practices, being aware of whether or not we are in an unhealthy environment, listening to ourselves, and paying attention to the aspects of ourselves that demand our full attention. She also discusses how to recognize when professional help is necessary to improve our well-being.
Be inspired. Be empowered. Listen to Episode 706 to learn more!

Thriving Points:
This is a place of our own care where it's not that others are doing this for us,  but we have to fill our own cup. – Jan Hice-Smith
Self-care is needed because we are human beings. So it's that we don't just need self-care when we're in a burnout situation or we're in a crisis. We don't just need self-care because we're in a pandemic or we've gone through a transition. It is the fact that we're humans. – Jan Hice-Smith
My stance always with anyone is, you know yourself best. So, you know when you feel certain things and you know the symptoms and if you are finding yourself depressed, that is a reason to seek help. – Jan Hice-Smith
You really are your best advocate because you have to know yourself and what's going on with you. – Jan Hice-Smith
I know that it takes effort to find a therapist. Nobody wants to do it. Yes, it takes effort. But we have to remember that we're worth that effort. – Jan Hice-Smith

Self-care also looks like just being compassionate with where you are and what you're moving. – Jan Hice-Smith

As we learn more about ourselves, we become more self-aware. And as we become more self-aware, we can make better choices for ourselves. – Jan Hice-Smith
Other Resources Mentioned:
Get to Know the Guest:
Jan is an intuitive artist, award-winning relationship management and business development professional, published author, and a masterful facilitator. Inspired by her own Self-Care journey, as a result of burnout due to chronic stress and angst in life and career transitions, Jan set out to create what she needed, a way to be well and live a life she loves. Inspired and motivated by the response she received to her first book, Soul Work: Excerpts from My Journey, Jan developed Heart's Joy Signature Programs to equip people to experience less stress and more joy in their daily lives. Jan's passion for joy and well-being is contagious. She connects deeply with employee groups and leads with empathy and compassion. Jan excels at causing a shift in awareness. She works with a variety of clients from small businesses to Fortune 500 companies. Jan is the author of Soul Work: Excerpts from My Journey and is currently working on her second book, The Power of a Listening Heart.
Connect with Jan:
About the Show:
Women Thriving in Business features candid unscripted conversations with entrepreneurs, business experts, authors, and academics aimed at contributing to business success. This weekly show provides interviews with business leaders who have built, grown, and are thriving in business. Nikki A. Rogers, host of the show, also discusses achievements, lessons learned, and advice for aspiring business owners to develop the mindset, strategies, and connections necessary to thrive in business. Whether you are just starting or you have been in business for decades, WTiB offers inspiration, strategies, and resources to help you THRIVE in business.
About the Host:
Nikki is a strategist and transformation coach who believes life is too short not to do what you love. She is passionate about helping entrepreneurs build sustainable companies and supports business leaders in developing the mindset, strategy, and connections to create thriving businesses and build legacy wealth.
Nikki is the CEO of The Bladen Group and an alumna of North Carolina A&T State University and UNC-Chapel Hill.
Connect with Nikki: