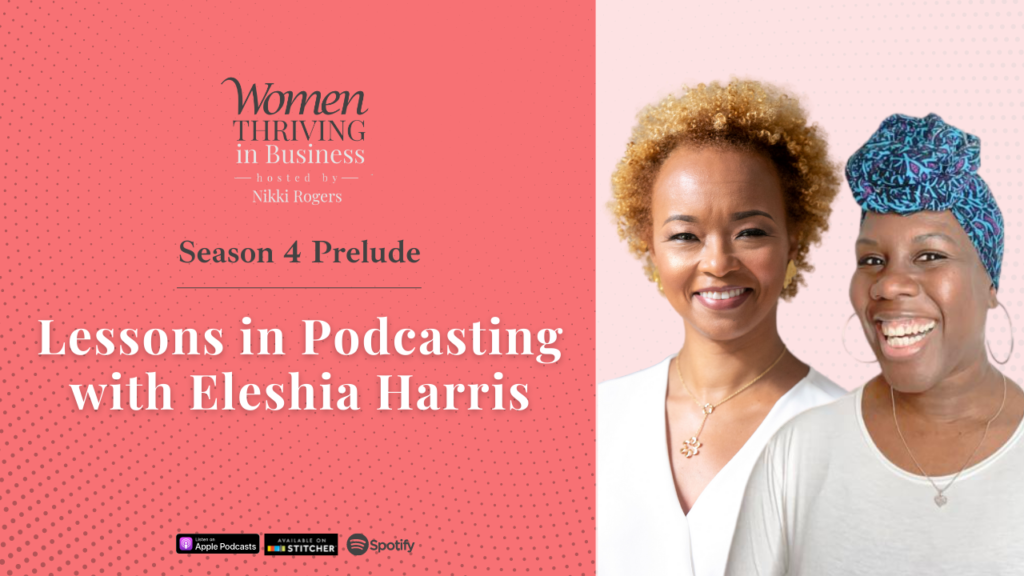 A podcast gives you the freedom to voice out your expertise and experiences as well as to have open conversations with your guests and listeners in your own media platform.
Podcasting involves more than just simply talking into a microphone and recording an episode. It takes a lot of hard work, dedication, production, and marketing to reach your audience and to give them high quality and helpful information.
In this episode, I am joined by my fellow podcaster, accountability partner, and friend, Eleshia Harris. Eleshia is a holistic business growth strategist, wellness coach, founder of Eleshia Lifestyle, and host of The Eleshia Show. We talk about how we got into podcasting and the lessons learned that have led us to success.
Listen on the go and be inspired by the different challenges and wins we have experienced in podcasting. We'll also be sharing tips and advice about the first steps that you should take in starting your own podcast.
Thriving Points:
The best podcasts and the ones that I listened to are the ones that are very thoughtful. They're taking you on their journey and showing you the way.
It's very helpful to have someone push you along and get you out of your comfort zone, and say, "Why shouldn't you do it?"
You don't have to do everything yourself and once you get some great help and people who really want to see you win, then it makes it a lot easier.
Systems and processes make it a lot easier and you just follow the process.
The win is that people are asking to be on the podcast. It's an acknowledgment to create some good in the world and people see the value in it.
Get to Know the Guest:
Eleshia Harris is a Holistic Business Growth Strategist and Wellness Coach who helps Female Business Owners get clear on their goals and desires and implement them without overwhelm and procrastination. She is also the founder of Eleshia Lifestyle and the podcast The Eleshia Show.
Connect with Eleshia:
Click HERE for the SHOW TRANSCRIPT.